By Zach Levene —
I woke up the morning of May 1, 2011, and realized I was returning to Dublin for the first time in nearly a year. I graduated from the University of Michigan the day before in the largest football stadium in the world (capacity 109,901) and now I was heading back to a town one-fiftieth the size in population. Nevertheless I was excited to be back home.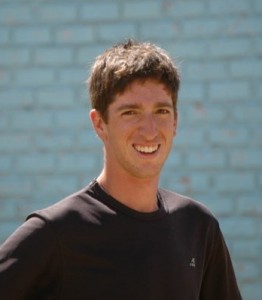 During the past eight months I have reintroduced myself to the outdoors of New Hampshire by climbing Mt. Monadnock several times as well as reaching the summits of Mt. Madison and Mt. Washington in the White Mountains with my brother Matthew in late June. I spent a few breezy August afternoons on the Women's Club Beach at Dublin Lake as well as hit the links at Dublin Golf Course with Ben Cerroni and my father. The one thing about Dublin I will never take for granted are the silent nights isolated from the hustle and bustle of urban areas.
Although I love the tranquility of Dublin I feel the urge to explore more of what the world has to offer. The month of September signified a new transition for me as I commenced an application to intern in a hotel chain in Israel. I was soon accepted into the five-month internship program, which has a start date of February 6, 2012. In the months leading up to my departure I filled my time with volunteering for the ConVal football team as the freshman team offensive coordinator and as a Varsity team scout. I also worked at the Bagel Mill in Peterborough as well as in the Fulfillment department at Eastern Mountain Sports during the holiday season.
I am so grateful to have grown up in a hometown that influenced me on such an intimate level. The introspective quality that Dublin nourishes in all of us should be looked at as a unique strength. I have decided to take that skill along with me on my travels in the form of a blog (www.travelblog.org/Bloggers/The-Adventure-Ride/) where I will log my memories through photos, videos, and the written word.
Zach Levene graduated from ConVal in 2007, from the University of Michigan in 2011, and is the eldest son of David and Grisel Levene.