By Brian Barden –
Dublin's Memorial Day Parade is on Monday, May 28, at 11:15 am. As in previous years, the parade will form in the Yankee parking lot and march to the cemetery for a short service. We will return to the village for a closing ceremony around the flagpole.
All Veterans are encouraged to participate. Uniforms are not required. Remember Veterans — this is your day.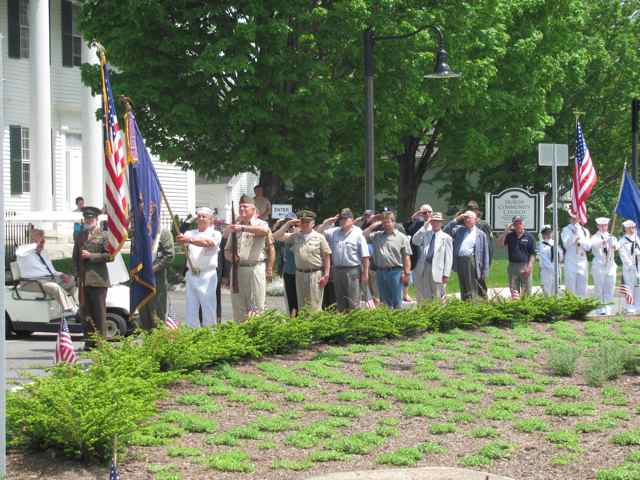 Free hot dogs and drinks will be served after the parade in the back of the Yankee parking lot.
Brian Barden is a former Army Engineer, served inVietnam, and took over in 1974 as chairman of the Memorial Day Committee when Dave Elder retired 38 years ago.
When Gouri Ivanov-Rinov painted The Memorial Day Parade in 1952, several of the figures were recognizable at the time. This painting hangs in the Dublin Community Church, among other paintings by renowned local artists. (Full story, Advocate May 2011)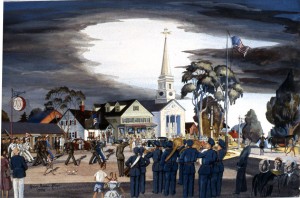 Dublin Celebrates Memorial Day