Andrew James Fox was inducted into the National German Honors Society and graduated from ConVal High School June 9, 2012.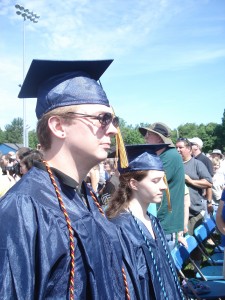 Andrew will be going to Navy boot camp in Great Lakes, IL, and then to A School in Texas training to be a hospital corpsman.
Alden Werden graduated from ConVal on June 9.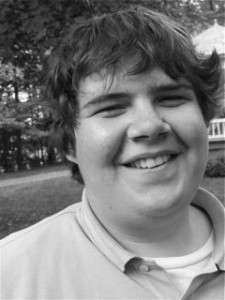 Alden played on the JV Golf team and is completing an internship at the Bond Wellness Center in Peterborough. After a summer of travel with his family, Alden plans a career in healthcare.
On Sunday, June 3, Molly Levene graduated from Phillips Academy in Andover, MA.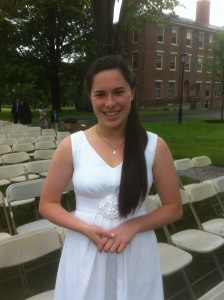 At the final all-school meeting, Molly was awarded the Schubert Key prize, which is awarded annually to a member of the senior class who has excelled in varsity athletics and who has exemplified the qualities of sound character, cheerfulness and good sportsmanship on the athletic field. Molly will attend Bates College in the fall.
Eric Leland Floyd earned Bachelor of Science (cum laude) in Finance with minor in International Business & Economics from Alfred Lerner College of Business & Economics, University of Delaware. He will join J.P. Morgan Chase in July. He is the grandson of Doris Meiklejohn.
Ashley Jane Fitch has earned a Bachelor of Science degree in Interdisciplinary Studies with minor in Film & Video Studies from University of Central Washington. She is the granddaughter of Harry Meiklejohn.
Please let the Advocate of any other graduates we may have inadvertently missed.
Dublin Celebrates More Graduates