By Fred Leventhal—
The Peterborough Players opened its 79th season with the world premiere of Jack Neary's comedy Auld Lang Syne, starring Gordon Clapp as a gangster with unsavory intentions, whose life is changed by his encounter with a South Boston housewife, played by Peterborough resident Kathy Manfre. The play will be performed until Sunday, July 1. This will be followed from July 4 to 15 by the celebrated musical I Do! I Do!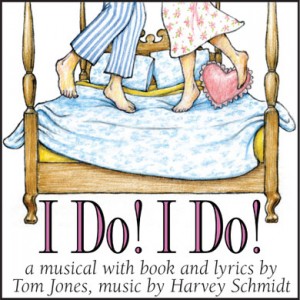 Based on the play The Fourposter, this two-character work takes a young couple from their wedding night through 50 years of shared life, exploring the foibles of marriage through a romantic musical score composed by the same team who wrote The Fantasticks. Kirby Ward, who delighted audiences in the 2009 Players production of I Love You, You're Perfect, Now Change, performs opposite his real-life wife, Beverly Ward.
A highlight of the season is the production of The 39 Steps, performed from July 18 to 29.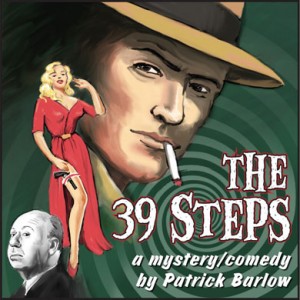 A long-run hit in New York and London, this magical comedy/thriller was adapted from the original John Buchan novel by way of the classic 1935 Alfred Hitchcock movie (the most celebrated of five film versions). Part spy story, part theatrical extravaganza, the play includes over 150 characters, most of whom are played by a talented cast of four actors, including Players favorites, Tom Frey, Bridget Beirne, and Kraig Swartz. Watch for an on-stage plane crash, plus other features of The Thirty Nine Steps, such as missing fingers and handcuffs.
Main stage productions are performed Tuesdays at 7, Wednesdays to Saturdays at 8 and Sundays at 4.
The first play for children of all ages, performed by the young actors of the Second Company, will be A Duck Called Ugly, adapted from the Hans Christian Anderson story, The Ugly Duckling. Performances in July are on July 6, 7, 11, 13, 14, 20, and 21 at 10:30 am. For tickets to all performances, phone the Players Box Office at 924-7585.
Fred Leventhal was a Trustee of the Peterborough Players from 2006 to 2012.
Peterborough Players Opens Season 79