By Ruth Thompson —
It's Dinosaur 101 at Dublin Community Preschool (DCP) in January.The children have been learning about dinosaurs incorporating lots of dinosaur vocabulary in their Spanish lessons; singing some dinoMite songs in music; exploring various painting and rubbing techniques to create paper dinos; creating cool fossils and will end with a volcano in the sand table as the grand finale!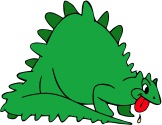 For two weeks following the Dinosaur studies, the focus will be on space with visits from the Harris Center teaching the children about constellations. It wouldn't be complete without an evening field trip to the Dublin School observatory to bring the learning to life! The last two days of the month will be dedicated to exploring The Chinese New Year through music, food, language and crafts.
We sincerely appreciate our community and all that it offers our school and the children we serve. Sometimes we have a chance to give back and that opportunity presented itself just before the holiday when we were able to provide the Monadnock Food Bank with 88 pounds of food for their fall food drive! Thank you to all who helped us support this effort.
DCP currently has openings on Tuesdays and Thursdays.
Ruth Thompson is vice president of the board of the Dublin Community Preschool.