News from Fish and Game —
• A special fundraising effort is underway to document Canada Lynx in NH, with sightings of the elusive Lynx Canadensis on the rise over the past decade – including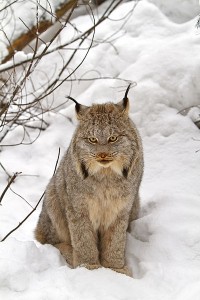 the exciting observation of four lynx kittens this November in northern NH. This fundraising effort will develop a conservation plan for Canada lynx, which are endangered in NH and were added to the federal list of "threatened" species in 2000. Learn more at http://www.wildnh.com/nongame.
• New Hampshire fishing and hunting licenses for 2012 are now available for purchase. Get yours early and be set for a wild year of outdoor adventure, from ice fishing this winter to bagging your deer next fall. Licenses are good for the calendar year, from January 1 through December 31, 2012. Purchase online at www.wildnh.com, at Fish and Game headquarters in Concord, or from one of more than 250 Fish and Game license agents statewide.
• "Citizen Conservationists" asked to report wild turkey flock sightings in New Hampshire this winter, to the NH Fish and Game Department. Reach the survey by going to www.wildnh.com and clicking on "2012 Winter Turkey Flock Survey." Please do not report multiple sightings of the same flock.
2012 Lynx, Licenses & Turkey Sightings