Experience art in a contemporary context at Sharon Arts Center's Exhibition.
Sharon Arts Center presents "Coming of Age: New England Artists Under 30" in the Exhibition Gallery, in Peterborough at 30 Grove St., which will run from March 2 through April 28. Co-sponsored with the New Hampshire Institute of Art (NHIA), the exhibit will have an Opening Reception, free and open to the public, on March 2 from 5 to 7 pm.
The show, designed to "introduce young artists under the age of 30 to a new audience," will offer a wide variety of mediums using both traditional and innovative methods and techniques.
Pembrooke Werden of Dublin, whose work is shown here, is one of 23 accepted artists in the show.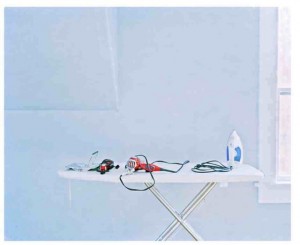 The exhibited mediums will include video installations, performance art, paintings, photography, glass, ceramics, mixed media, drawings and sculpture.
A series of free public programs in conjunction with the exhibition is planned. For more information, call the Gallery at (603) 914-7676. Gallery hours are Monday through Saturday from 10 am to 6 pm and Sunday from 11 am to 5 pm, or visit www.sharonarts.org.
"Coming of Age" Opens March 2