On March 3, Molly Levene, a student at Phillips Academy (Andover, MA) participated in the New England Prep School Swimming and Diving Championships, held at Phillips Exeter Academy in Exeter, NH.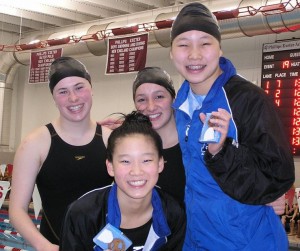 A co-captain of the swim team, Molly swam on the 200 free relay, which broke the school record and achieved an automatic All-American time (1:36.80). She also achieved personal best times in two individual events, the 200 Free and 50 Free.
Molly is the daughter of Susan Peters and Steven Levene.
Record Broken by a Dubliner!