By Eric Moody —
Dublin Christian Academy will be hosting a day camp at the Academy during the summer months. It will begin on June 18, and run through August 10. The camp, which will be located in school facilities at 106 Page Road in Dublin, is designed for children ages 3 through 12 and is run by responsible adults. Each day will include an informal Bible time, Vacation Station time (which is a fun academic curriculum designed to review concepts over the summer), and a structured playtime. The Keene bus will be available as well.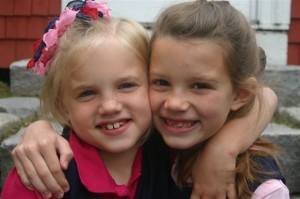 Activities will include swimming, crafts, hiking, field trips, athletic instruction and other organized activities to fill your child's summer! Camp begins at 8 am and ends at 2:45 pm each day. Snacks will be provided. Campers should bring their own lunch. Pricing, available dates, and registration forms are found on our website at www.dublinchristian.org. Please call us at 563-8505 with any questions.
Eric Moody is Dean of Students at DCA.
DCA Announces Summer Camp