By Ruth Thompson –
Dublin Community Preschool (DCP) invites all to its annual art show on May 3 from 5:30 to 7 pm.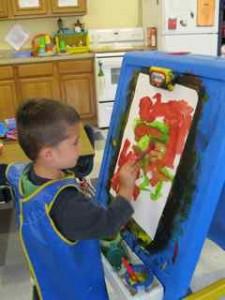 DCP collects the children's art projects from throughout the school year and fashions creative and fun displays to showcase the work. Projects reflect the various art forms the children have been exposed to within the seasonal programs and include various painting styles and mediums.
Along with the Art Show, guests will enjoy refreshments and both a Chinese and Silent Auction. Some of the silent auction items include new luggage, a handmade quilt from the Quilters Guild, $75 photography session with Sarah Chatfield-Seaver, and many more items.
Please join us in DublinVillage Park at 1283 Main St.
Ruth Thompson is president of the board at DCP.
Art from the Children's Heart