By Margaret Gurney —
More than 60 history buffs and members of the Dublin Historical Society gathered March 2 at the Dublin Community Church for a potluck dinner and to hear Archivist John W. Harris detail Rudyard Kipling's [1865-1936] accomplishments and trials while living in Brattleboro just before the turn of the last century.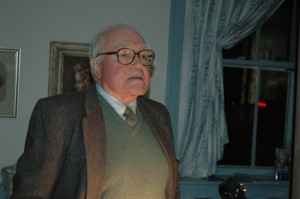 John's scholarly presentation highlighted Kipling's literary accomplishments, showing slides of the man and his family, and photos of the homes he lived in while here in New England. The presentation was punctuated with details revealing some of the writer's challenges, and excerpts were drawn from correspondence with his friend Henry James, who attended Kipling's small wedding.
It was a huge crowd for a winter's night, and we left in hearty appreciation of John's wealth of knowledge about this literary personage, all delivered with his typical engaging perspective and good humor.
Margaret Gurney is editor of the Advocate.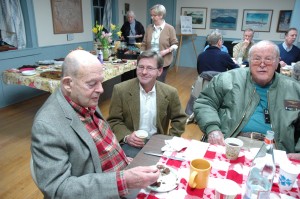 Harris on Kipling in Vermont